Full Service Hydraulic Repairs
in Minnesota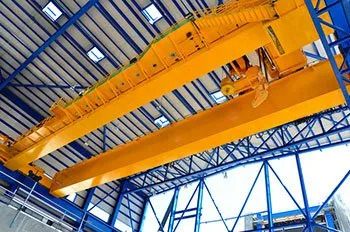 M & M Hydraulic Company is the trusted name for hydraulic repair service in Minnesota, and serving all of the upper Midwest, including Minnesota, Wisconsin, North Dakota, South Dakota, and Iowa. We are a family owned and operated company with over 45 years in business.
We have a full-service hydraulic repair shop specializing in hydraulic pumps, hydraulic cylinders, hydraulic valves and so more! Whether your repair is for hydraulic and pneumatic cylinders, hydraulic and pneumatic valves, hydraulic and pneumatic pumps, or other industrial components that require repair you can be confident and know that M & M Hydraulic Company has the training, expertise, and experience to complete the repair to your satisfaction.
Our hydraulic repair shop is fully equipped allowing us to repair equipment no matter what the scope is. Which includes everything from general machining for custom hydraulic repairs, fittings and hydraulic system repairs, hydraulic rebuilds, in Minnesota, to the more complex prototyping and hydraulic and pneumatic cylinder testing, we completed all projects at a level that's truly unparalleled within the industry.
At M & M Hydraulic Company quality in our work is our top priority. We work hard to complete any project whether it's for the repair and modification of your hydraulic valves and cylinders or understand your needs for hydraulic motor repair we work to your exact specifications. We have more than 75 years of professional experience you can be certain you have contacted the best in the business.
Reasons To Choose M & M Hydraulic Company:
International Fluid Power Society (IFPS) member.
Service to Minnesota, Wisconsin, North Dakota, South Dakota, and Iowa.
Only use top-brands Eaton Hydraulics, Char-Lynn, Nopak, Geartek, Hyvair and Denison Hydraulics.
Saturday Appointments Available By Request
Locally Owned
Family Operated
Our Guarantee
We'll go to extreme heights to ensure our quality and services are unsurpassed and will stand by our customer's requirements.
All cylinders, pumps & motors rebuilt by M&M are warranted for 6 months after delivery, for material defects & workmanship.
Warranty is determined by our in-shop inspection of rebuilt component, to identify failure. M&M Hydraulic will not be liable for installation or removal labor and cost incurred due to component failure.